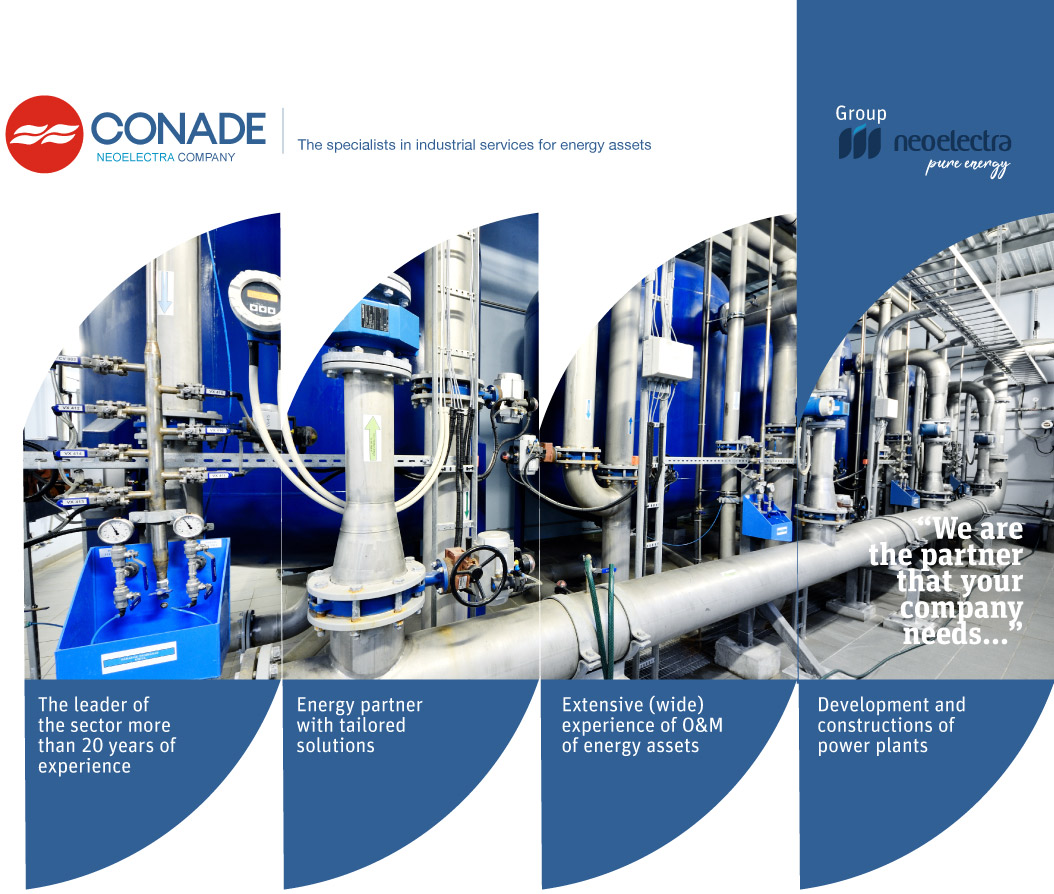 Global solutions for industrial projects and services. Access to advantageous energy supplies at an economy of scale.
CONADE, is the Industrial Services company of Neoelectra Group LatAm. Its extensive experience in the industrial sector, focused on the global and efficient management of energy facilities, has positioned it as one of the leading companies in its sector, enjoying great recognition in various industrial areas.

At Conade we are committed to providing the best service to our clients, maximizing efficiency and guaranteeing the best cost.
Conade we are an energy partner specialized in:
• Advice: feasibility studies, energy audits, cost optimization studies.
• Global asset management: Development and Construction, electric power supply (PPA) and thermal, O&M.
• Facilities: electricity generation, thermal generation, CO2 capture, waste recovery.
• We provide complete electrical and / or thermal generation solutions based on the latest technologies and state of the art.
• We have strong relationships with major equipment suppliers.
• We offer the most appropriate technology for each project.
• Presence in Chile and Latin America.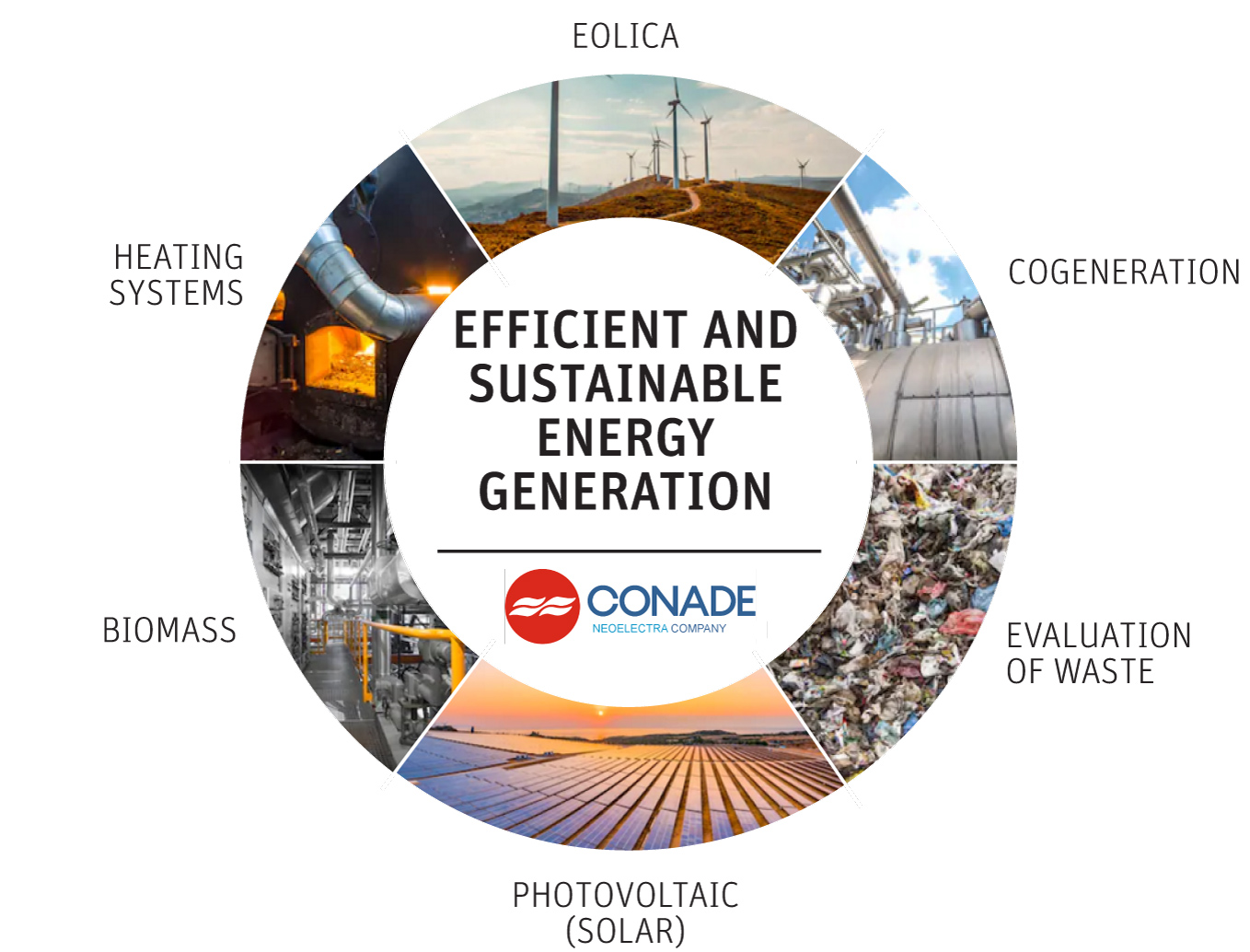 GLOBAL INDUSTRIAL O&M SERVICES
Comprehensive management of industrial facilities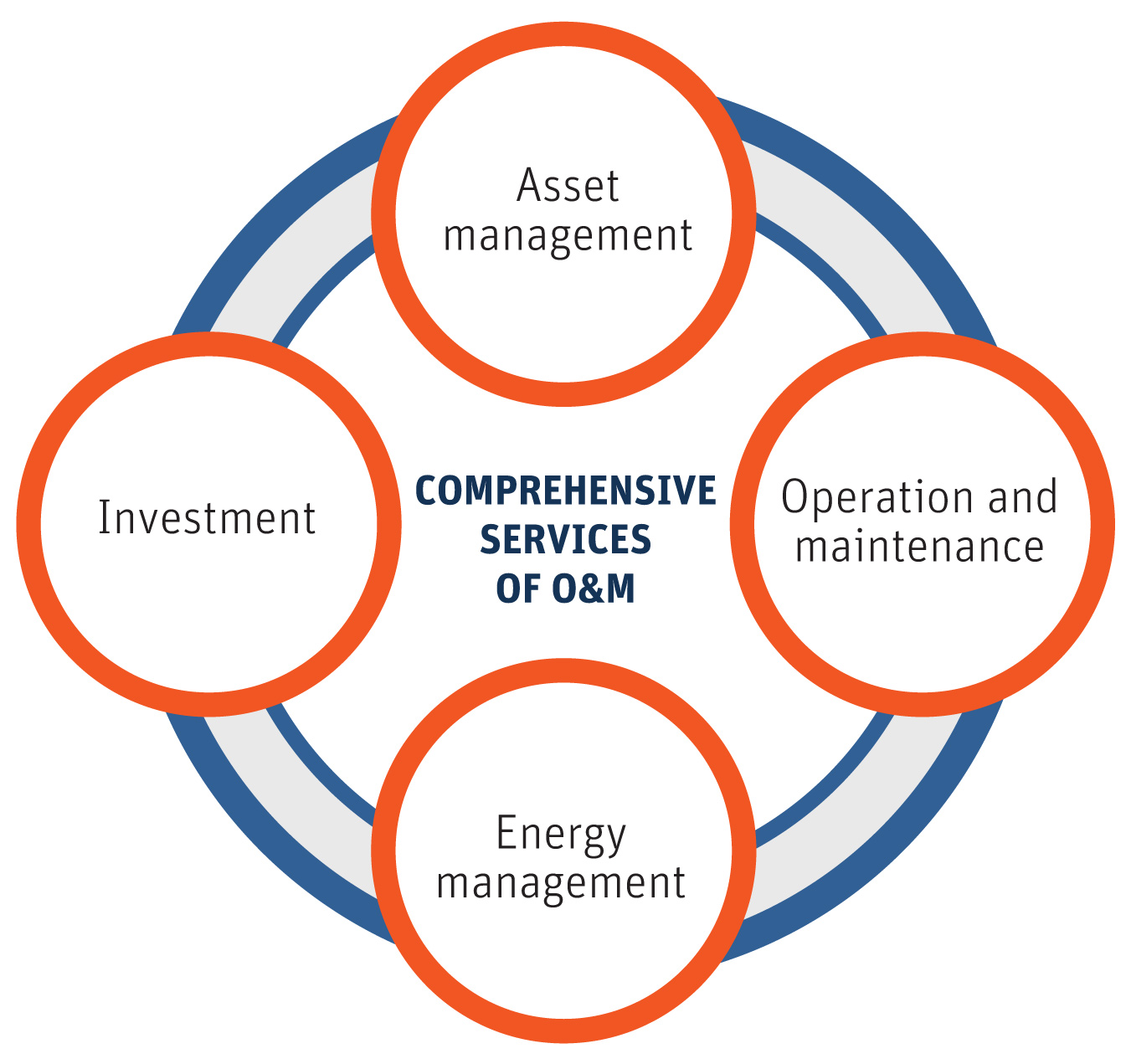 We optimize the performance and availability of our clients' industrial assets.
We invest in our clients' assets, allowing us to free up financial resources for productive activities
We carry out Comprehensive Operation and Maintenance, guaranteeing a tight and safe budget for our clients.
We apply a continuous energy audit methodology to detect energy efficiency opportunities.
Local solutions to reduce CO2 emissions
We provide efficient and optimal systems for the capture, purification and storage of CO2 based on reduced operational and energy costs.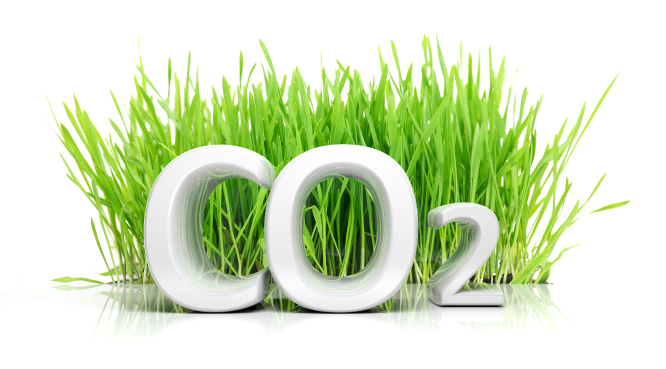 All our designs are based on:
-Optimize costs through modular solutions adapted to each gas flow;
-Designed systems to obtain gaseous or liquid CO2 with the required purity level;
-Up to food quality(99,9%), by cooling and compression, washing, drying and absorption, liquefaction and storage
CO2 capture systems are developed in existing or new plants, integrating their design in the customer's facilities
We fully integrate components, operation and safety philosophy with the client's facilities, in the case of plants based on pre-designed and proven solutions, to reduce installation times, start-up costs and risks on site.
SOME SECTORS TO WHICH WE PROVIDE ENERGY SOLUTIONS

Points where we have operations: from Santiago to Osorno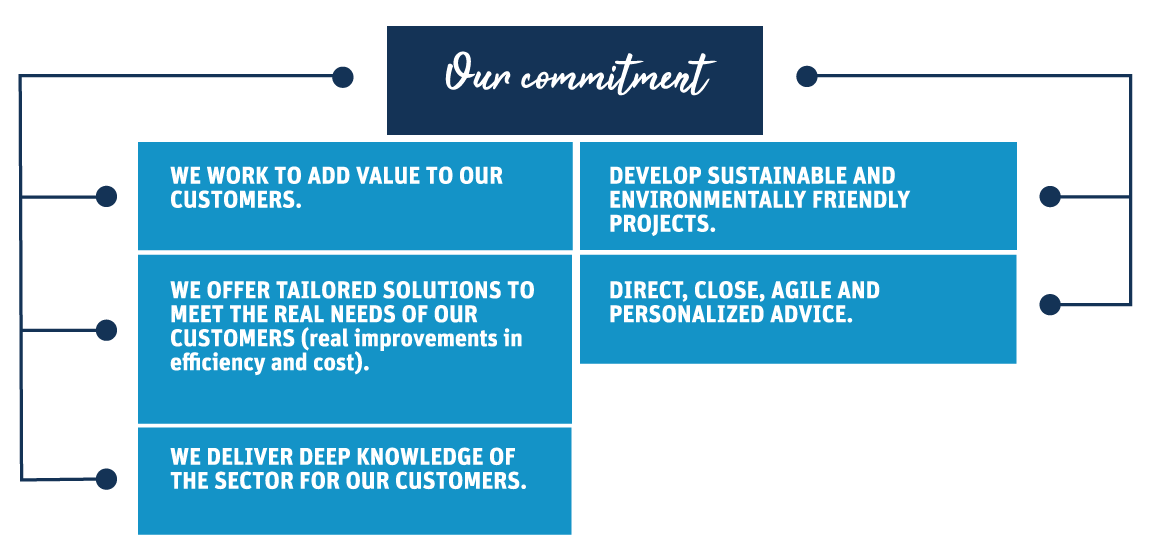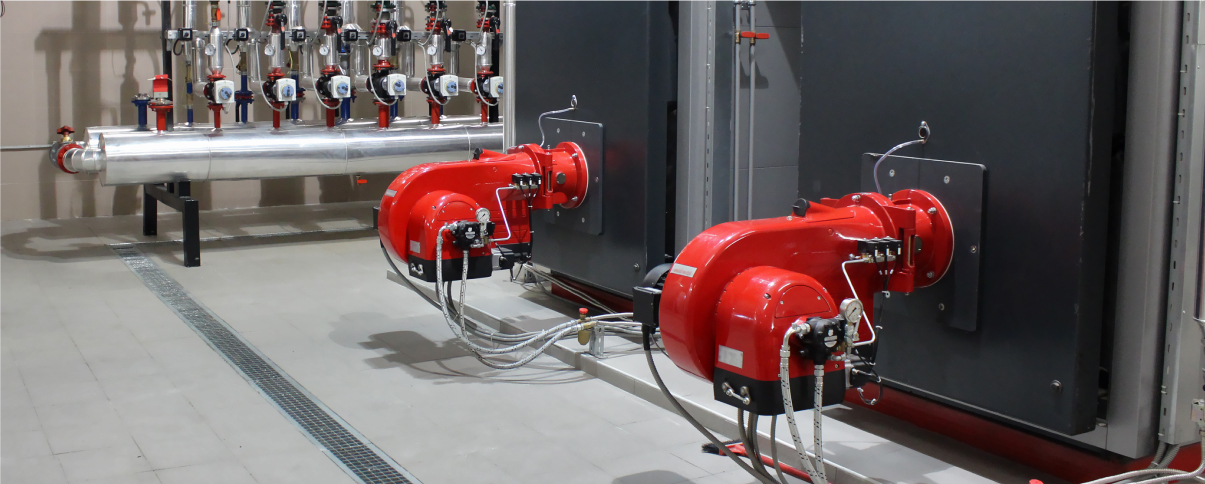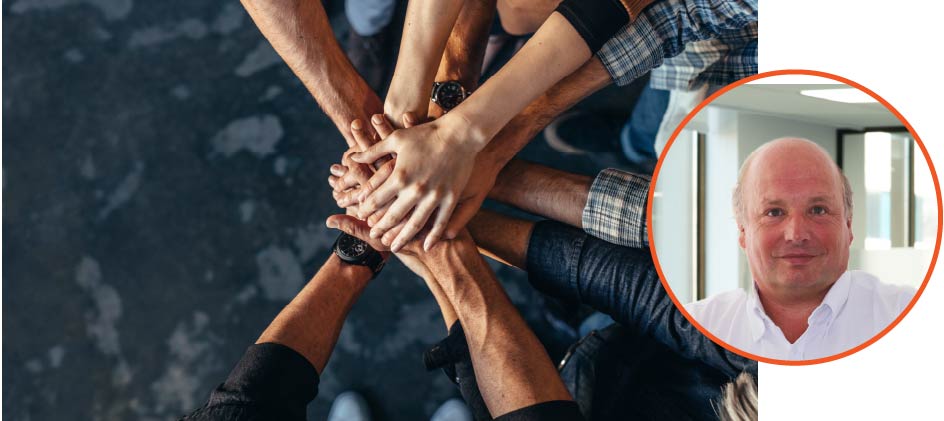 Daniel Vergara, Operations Manager in Conade
"We provide global solutions to maximize the energy potential of our industrial clients".
I WOULD LIKE MORE INFORMATION